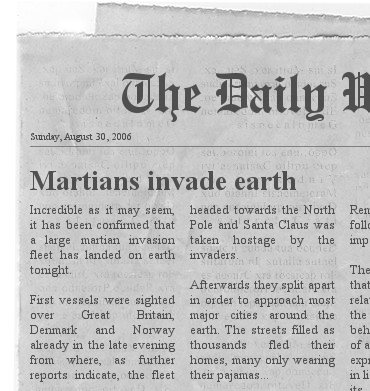 The End Times is a daily internet "newspaper" (ask your grandparents) for SubGenii, Discordians, the Moorish Orthodox, and associated mutants. It is run by Rev. Johnny Lemuria. A good portion of the material for The End Times comes through Rev. Lemuria's tumblr, Eshaton-a-Go-Go. If you are interested in submitting anything to the End Times, please let Rev. Johnny Lemuria know. He is starved for attention, and will probably publish whatever gibberish you have.
Ad blocker interference detected!
Wikia is a free-to-use site that makes money from advertising. We have a modified experience for viewers using ad blockers

Wikia is not accessible if you've made further modifications. Remove the custom ad blocker rule(s) and the page will load as expected.